About Kristofer Sweger
Kristofer Sweger has over thirty years experience as a computer-oriented consultant. His major responsibilities over this period have comprised design and construction of systems and application software, development of computer data for forecasting, litigation and other uses, and modeling and analysis of trade, transportation and manufacturing systems.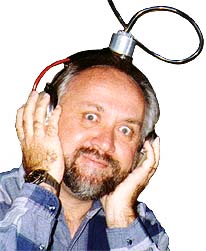 Mr. Sweger is familiar with a wide selection of programming languages and computer systems. He has extensive experience programming in C/C++, 80x86 assembler, PL/1, Basic, Pascal, Fortran, DBMS query and other languages. Systems used include Windows 9x/NT/3.x, Linux, NetWare, MS-DOS, OS/2, IBM MVS, IBM VM, SCO Unix, and many others. He has twenty years experience using and developing software for personal computers and microcomputers, and is familiar with many of the major PC and Windows software packages.
Mr. Sweger is a member of the Association for Computing Machinery and the Institute of Electrical and Electronics Engineers. He has a Bachelor of Science degree in Computer Science from California Polytechnic State University at San Luis Obispo, and has completed a year of postgraduate work in Electrical Engineering and Computer Science at the University of California, Berkeley.
© Copyright 2000-2007, Kristofer Sweger. All rights reserved.

Rev. 9/12/07